Fuel Transport
Brand Identity
2017

In a crowded logistics industry, Fuel Transport needed to stand out as a company with brainpower as well as horsepower—a business based on creative problem solving, adaptability, and flexibility.

Completed at Sid Lee.

Executive Creative Director:
Jeff Da Silva

Art Direction & Design:
Dominic Liu, Laura Soper

Writing:
Zach Radford
Cannes Lion Silver 2017
–Brand Identity
Cannes Lion Bronze 2017 x 3
–Logo Design
–Brand Collateral
–Moving Images
D&AD Graphite Pencil 2017
–Brand Expression in Moving Images
D&AD Wood Pencil 2017
–Branding Schemes
The identity system was inspired by the idea of a container as the core building block of transportation.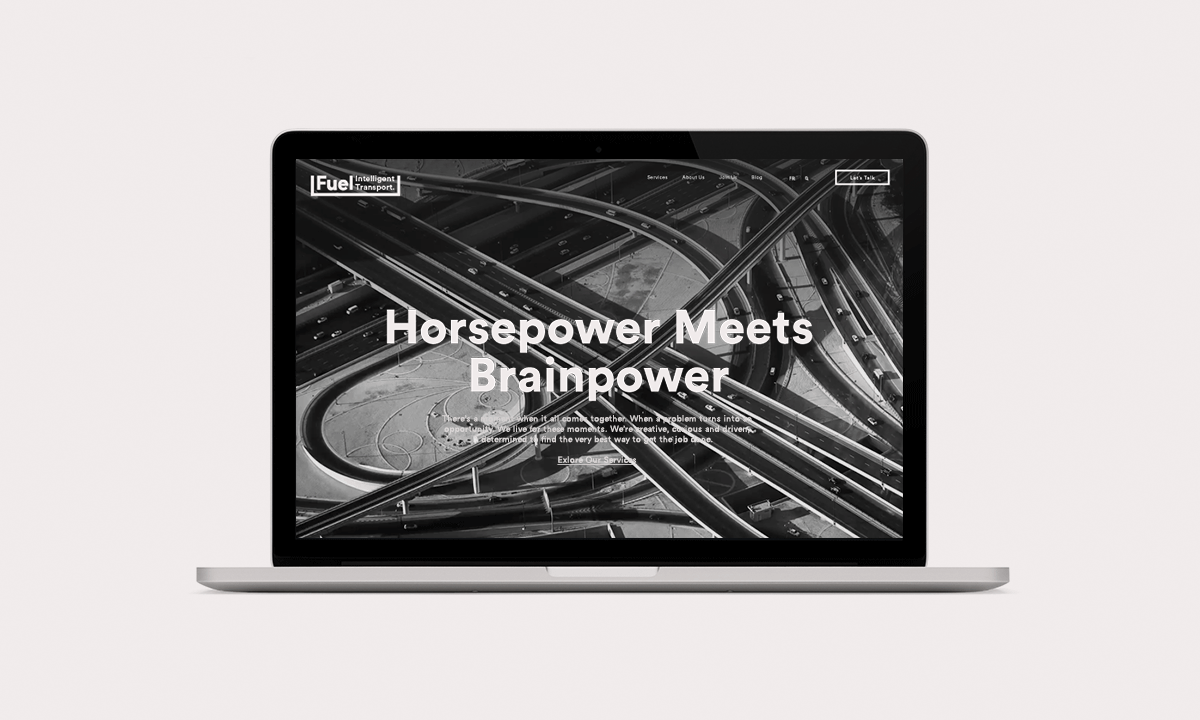 Brand communication was focused around the idea of demonstrating how logistics facilitate everyday moments in our lives by bringing everything around us, to us.